Before Us by Jewel E. Ann is now live! Check out my spoiler-free review below and one-click this incredible romance book for FREE using Kindle Unlimited!
Blurb:
I never saw him coming.
I didn't know what would happen after my client found me sleeping in my car.
I'd been cleaning his house as his wife was dying.
I didn't expect them to invite me to live with them.
I didn't expect Suzie to become my lifeline—until she was gone.
I didn't expect him to ask me to marry him when he found out I needed medical insurance.
I didn't expect to fall in love with a grieving man.
There are so many reasons to keep my distance from Zach. Every tender moment secreted away.
When we're not together, I miss the man I call husband.
Does he miss his wife? If so, which one?
Download today or read for FREE with Kindle Unlimited
Amazon: https://amzn.to/3RoEW5G
Paperback: https://amzn.to/3jm9Vmq
Amazon Worldwide: https://amzn.to/3l3bEgS
Goodreads: https://bit.ly/3CiwApJ
Spoiler-free Review of Before Us
Before Us by Jewel E. Ann
My rating: 5 of 5 stars

"I think hearts are the one thing in life that work better broken. All those cracks and holes let the love inside. Love is fluid, filling every space, moving with time, a solvent for all other emotions. Until it breaks, I'm not sure we really feel true love."

Before Us by Jewel E. Ann hit me in the feels, pulled on my heartstrings, and didn't let go. This angsty all-consuming, and compassionate story of love, loss, and second chances captivated me from the first page to the last. I was completely invested in Zach and Emersyn's relationship as they struggled to navigate life and love after a tragic loss. Both characters were perfectly imperfect, with their own emotional baggage to unpack. Their hard-earned journey to find their own HEA was full of the feels. The epilogue alone deserves a chef's kiss! All the stars.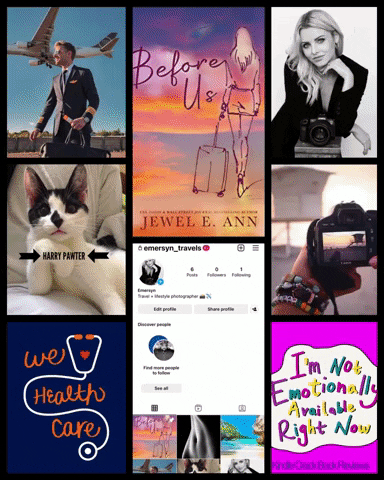 Meet Jewel:
Jewel is a Wall Street Journal & USA Today bestselling author with a quirky sense of humor. When she's not saving the planet one tree at a time, you can find her role modeling questionable behavior to her three boys, binge-watching Netflix with her husband, and writing mind-bending romance.
Connect with Jewel:
Website: https://www.jeweleann.com
Goodreads: https://www.goodreads.com/author/show/7505427.Jewel_E_Ann
Amazon: https://www.amazon.com/Jewel-E-Ann/e/B00IJYHDIG/
Facebook: https://www.facebook.com/authorjeweleann
Facebook Group: https://www.facebook.com/groups/485996228236493
Instagram: https://www.instagram.com/authorjeweleann/
Twitter: https://twitter.com/JewelE_Ann
Bookbub: https://www.bookbub.com/profile/jewel-e-ann
Pinterest: https://www.pinterest.com/jeweleannauthor/
Tiktok: https://www.tiktok.com/@jeweleannauthor