Reverse (Bittersweet Symphony Duet #2) by Kate Stewart is nothing short of perfection. Check out my spoiler-free review below. You can download this ebook for FREE in Kindle Unlimited!
You must read Drive (Bittersweet Symphony Duet #1) first. Both books are free to read in Kindle Unlimited!
Drive https://amzn.to/3o9PpEf 99 cents on SALE
Reverse https://amzn.to/3ocXJmJ
Try Kindle Unlimited FREE for one month https://amzn.to/3Pegt0R
Blurb:
𝐓𝐡𝐢𝐫𝐭𝐲 𝐲𝐞𝐚𝐫𝐬 𝐚𝐠𝐨, 𝐦𝐲 𝐟𝐚𝐭𝐡𝐞𝐫 𝐛𝐞𝐜𝐚𝐦𝐞 𝐭𝐡𝐞 𝐨𝐭𝐡𝐞𝐫 𝐡𝐚𝐥𝐟 𝐨𝐟 𝐚 𝐛𝐫𝐨𝐤𝐞𝐧 𝐥𝐨𝐯𝐞 𝐬𝐭𝐨𝐫𝐲.
A relationship he's kept hidden for decades.
Upon unearthing his secret through a series of emails in our paper's archives, I began my search for the truth. Haunted by my father's love story, and in my quest for answers, I never imagined I would discover a love of my own. Or that my love for Easton Crowne would be key in discovering the reason behind what split our parents up.
Doomed from the start and knowing the havoc our relationship would inevitably wreak on our families, I could never have prepared for the toll it would take or the cost of the truth.
But in order to find our ending, we had to go back to their beginning.
𝐌𝐲 𝐧𝐚𝐦𝐞 𝐢𝐬 𝐍𝐚𝐭𝐚𝐥𝐢𝐞 𝐁𝐮𝐭𝐥𝐞𝐫, 𝐚𝐧𝐝 𝐭𝐡𝐢𝐬 𝐢𝐬 𝐦𝐲 𝐬𝐭𝐚𝐫-𝐜𝐫𝐨𝐬𝐬𝐞𝐝 𝐥𝐨𝐯𝐞 𝐬𝐭𝐨𝐫𝐲.
Spoiler-free of Reverse
Reverse by Kate Stewart
My rating: 5 of 5 stars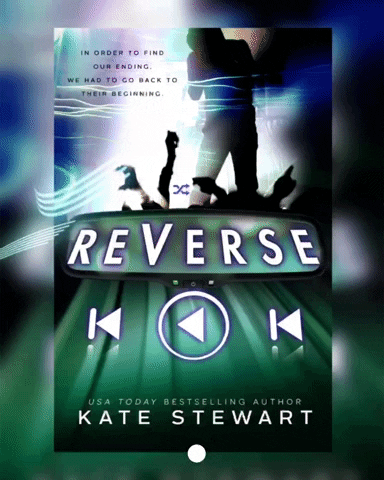 How many stars can I give Reverse by Kate Stewart? 5? 6? ALL OF THE STARS! I've never wanted to skip to the last pages of a book so badly in my life. I needed to see how this book was going to end.
I was literally holding my breath until I reached the last page. Kate dropped kicked my heart, stomped on it, and then brought me back to life. Reverse delivered a wicked kick in the feels. Reverse is on my All-Time Best Kindle Crack list.